Penerapan Building Information Modeling (BIM) Dalam Analisis Waktu Dan Anggaran Biaya Struktur Dan Arsitektur (Studi Kasus: Gedung Fakultas Ilmu Komputer Universitas Jember)
Deliar Ogi Prastica Irawan

Universitas Jember

Anita Trisiana

Universitas Jember

Sri Sukmawati

Universitas Jember
Keywords:
BIM, Budget, Time, revit, synchro pro
Abstract
The developments in the construction sector are increasing rapidly which makes construction service providers competitors implement an integrated system. Along with the current progress of science and technology, Building Information Modeling (BIM) is present as an integrated system innovation in the form of a digital platform. This study was conducted by analyzing the project of the Faculty of Computer Science, University of Jember using the BIM system. The use of BIM was doing modeling using Revit and scheduling planning used Synchro Pro. The data in this study used secondary data obtained from the Bureau of Planning, University of Jember. The results of the analysis showed that the total budget for the Faculty of Computer Science, University of Jember construction was IDR 7,054,568,108.31 with structural work costs details was IDR 3,448,641,620.63 and architectural work was IDR 3,605,926,487.68. The length of time needed in the construction implementation of the Faculty of Computer Science, University of Jember was 148 days starting from January 1, 2020, until May 27, 2020.
References
Berlian P. C. A., Adhi R. P., Hidayat A., Nugroho H. 2016. Perbandingan Efisiensi Waktu, Biaya, Dan Sumber Daya Manusia Antara Metode Building Information Modeling (BIM) Dan Konvensional (Studi Kasus: Perencanaan Gedung 20 Lantai). Jurnal Karya Teknik Sipil. 5 (2), 220-229.
Eastman, C., Teicholz P., Sacks R., dan Liston K. 2008. BIM Handbook: A Guide to Building Information Modeling for Owners, Managers, Designers, Engineers, and Contractors. New Jersey: John Wiley & Sons, Inc
Tarore H. 2010. Panduan Praktis Manajemen Konstruksi. Jakarta: Gapeksindo.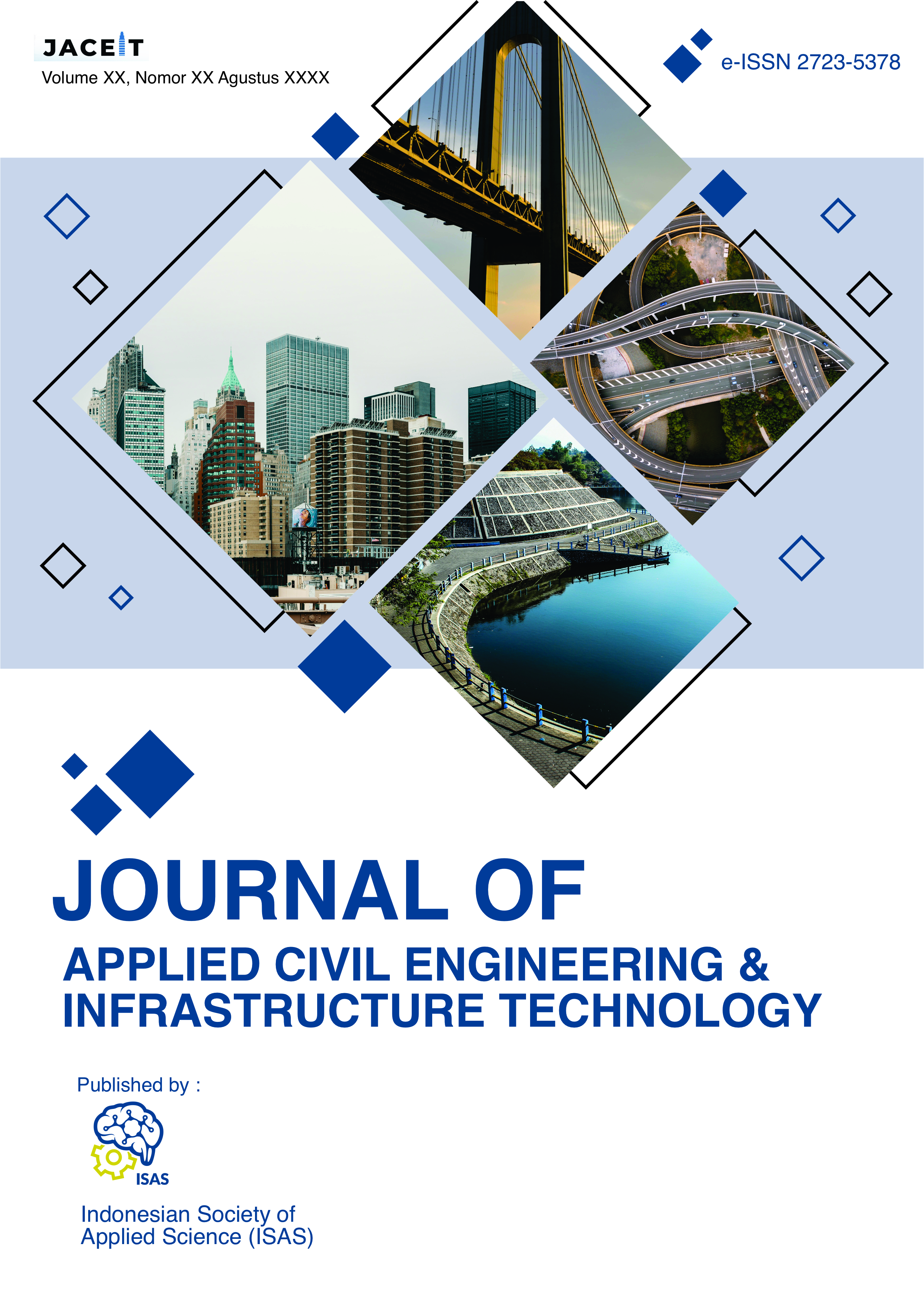 How to Cite
Irawan, D. O. P., Trisiana, A., & Sukmawati, S. (2021). Penerapan Building Information Modeling (BIM) Dalam Analisis Waktu Dan Anggaran Biaya Struktur Dan Arsitektur (Studi Kasus: Gedung Fakultas Ilmu Komputer Universitas Jember). Journal of Applied Civil Engineering and Infrastructure Technology, 2(1), 35-39. https://doi.org/10.52158/jaceit.v2i1.178
Copyright (c) 2021 Deliar Ogi Prastica Irawan
This work is licensed under a Creative Commons Attribution 4.0 International License.