Perencanaan Preventive Maintenance Ram Air Actuator pada Pesawat Boeing 737 Next Generation Menggunakan Metode Reliability Di PT. GMF Aeroasia
Ferry Setiawan

Sekolah Tinggi Teknologi Kedirgantaraan Yogyakarta

Edi Sofyan

Sekolah Tinggi Teknologi Kedirgantaraan Yogyakarta

Mirhan Hadi

Sekolah Tinggi Teknologi Kedirgantaraan Yogyakarta
Keywords:
Reliability, FMEA, Preventive maintenance, Failure, Weibull distribution
Abstract
The purpose of this study is to plan effective preventive maintenance activities so as to ensure the reliability of the system, so that it can operate without experiencing component damage components that cause system failure. The working system of the part number 541674-4 Ram Air Actuator of The Boeing 737 NG aircraft is often damaged, resulting in failure of the operational system, the cause of operational system failure is damage to the Wear and Bearing Damage component, Housing assembly, Bearing Damge problem, Wear Damage, Electrical Problem Stuck. These problems encourage research to overcome the damage and failure on the Ram Air Actuator system of the Boeing 737 NG.
The study was carried out using qualitative analysis and quantitative analysis, qualitative analysis was carried out using the FMEA (failure mode effect analysis) method to identify and identify the cause of failure in the Ram Air Actuator system, quantitative analysis was carried out by calculating reliability using the Weibull distribution so that the life time limit was known. Critical part or Ram Air Actuator component. Based on the results of the reliability analysis, the operational time limit value is obtained, where the system will experience a critical period when it reaches operational time, namely Mechanical system = 1680 hours with a reliability value of 72%, Electrical system = 3401 hours with a reliability value of 72%, Pneumatic system = 3201 hours with a value of reliability 70%. After knowing the critical life time limit, preventive maintenance plans will be carried out on the parts and components that cause failure so that the Ram Air Actuator system failure of the Boeing 737 NG aircraft will not occur.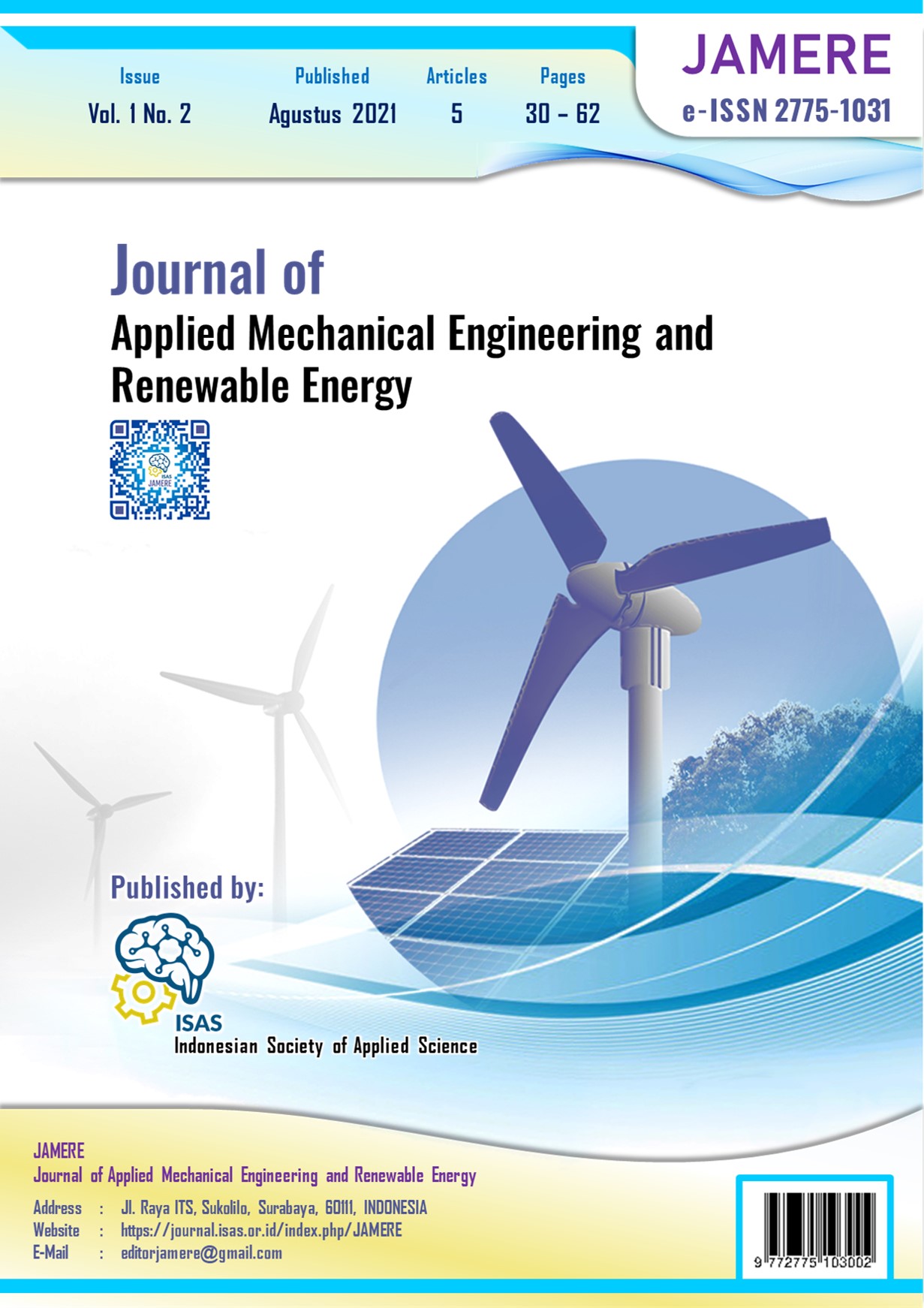 How to Cite
Setiawan, F., Sofyan, E., & Hadi, M. (2021). Perencanaan Preventive Maintenance Ram Air Actuator pada Pesawat Boeing 737 Next Generation Menggunakan Metode Reliability Di PT. GMF Aeroasia. Journal of Applied Mechanical Engineering and Renewable Energy, 1(2), 53-62. https://doi.org/10.52158/jamere.v1i2.246
Copyright (c) 2021 Ferry Setiawan, Edi Sofyan, Mirhan Hadi
This work is licensed under a Creative Commons Attribution 4.0 International License.