Pengaruh Waktu Perendaman Serat dalam Larutan Alkali terhadap Kekuatan Impak Komposit Serat Tebu
Budha Maryanti

Universitas Balikpapan

Sadat N.S. Sidabutar

Universitas Balikpapan

Suwandy

Universitas Balikpapan
Keywords:
Alkaline, Energy, Immersion, Impact, Sugarcane
Abstract
Bagasse fiber is an organic waste that is produced in many sugarcane processing factories in Indonesia. This fiber is also easy to obtain, cheap, does not endanger health and can also be degraded naturally. This research aims to determine the impact strength of the bagasse fiber treated with alkaline. The variables of this study are the immersion time of 1 hour, 2 hours, and 3 hours. The fiber used is sugarcane fiber and the volume fraction ratio of resin and catalyst 65% (2% catalyst) and 35% sugarcane fiber. Impact test is carried out according to the impact testing standard ASTM D 5942-96, by using the Charpy method. The result shows that among the three specimens tested, 1 hour immersed specimen has the greatest energy absorption with impact value of 0.5374 Joules/mm2. The longer the immersion time of bagasse fibers in the alkaline solution, the less energy absorbed. It also shows that the resin mixed with alkaline treated fibers has higher impact value than pure resin.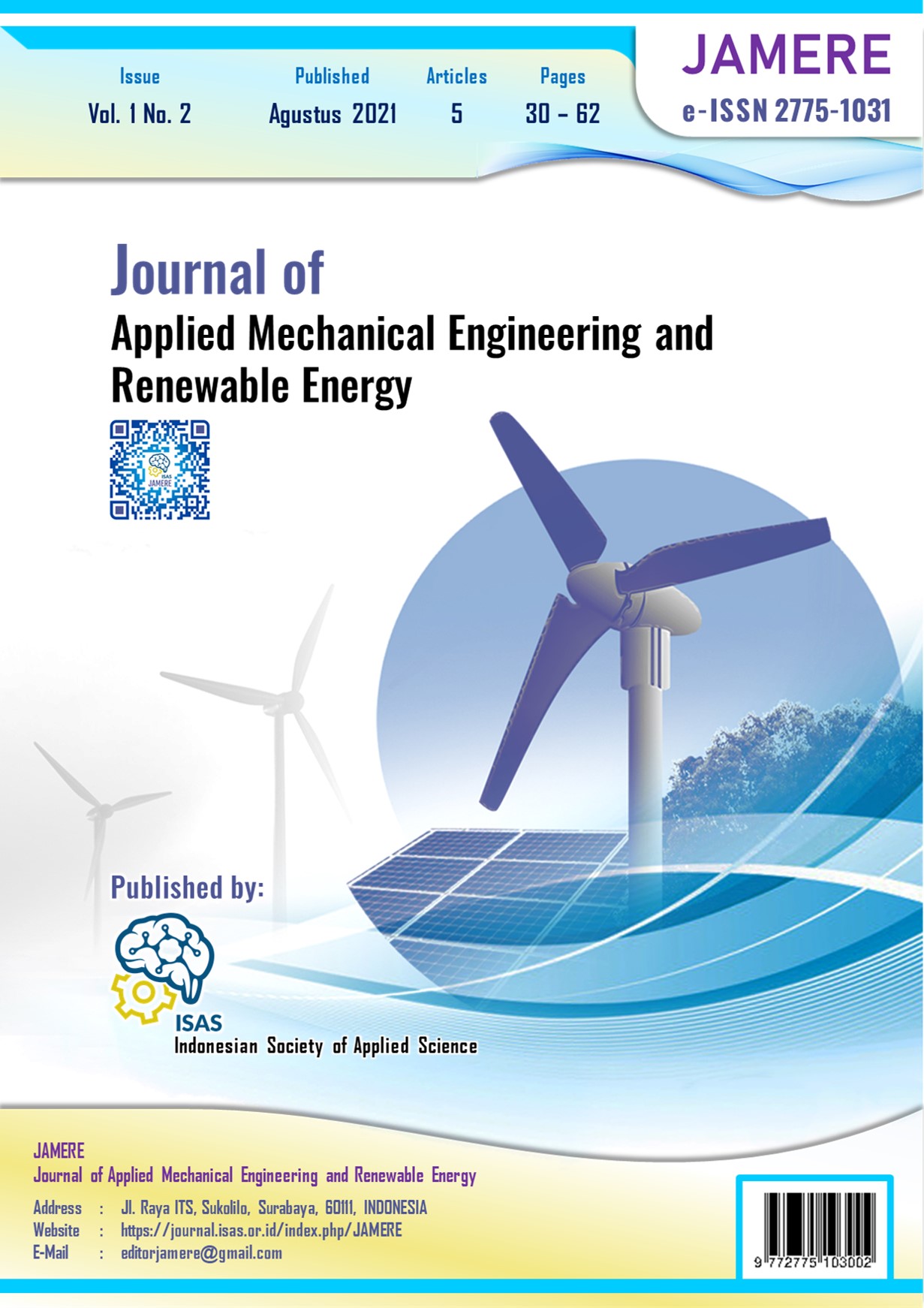 How to Cite
Maryanti, B., Sidabutar, S. N., & Suwandy. (2021). Pengaruh Waktu Perendaman Serat dalam Larutan Alkali terhadap Kekuatan Impak Komposit Serat Tebu . Journal of Applied Mechanical Engineering and Renewable Energy, 1(2), 42-45. https://doi.org/10.52158/jamere.v1i2.223
Copyright (c) 2021 Budha Maryanti, Sadat N.S. Sidabutar, Suwandy
This work is licensed under a Creative Commons Attribution 4.0 International License.