Pelatihan Manajemen Keuangan Guna Mengatur Keuangan Pribadi serta Investasi Masa Depan Bagi Remaja
Dita Anjani

IAIN Pekalongan

Siti Robiah

IAIN Pekalongan

Lala Ratu Khotimah

IAIN Pekalongan

Hendri Hermawan Adinugraha

IAIN Pekalongan
Keywords:
personal finances, management, investing in youth.
Abstract
Nowadays, people are more inclined to consumptive behavior in living their daily lives. Likewise, the majority of teenagers follow a lifestyle in accordance with current trends, by following this trend, it is certain that teenagers will spend more money and not commensurate with the existing income. Therefore, the purpose of this training is to provide an insight to teenagers in managing personal finances and investing in the future. With this training on financial management, the material provides a lot of insight about the benefits of financial management. Teenagers can respond well about managing personal finances, saving and also important investments for the future. Adolescents who were proven after a comparison was made between the pre-test before the presentation of the material and the quiz after the presentation of the material, the results of the comparison showed that teenagers could understand the importance of managing money. The financial management activities carried out have had a fairly good impact on youth.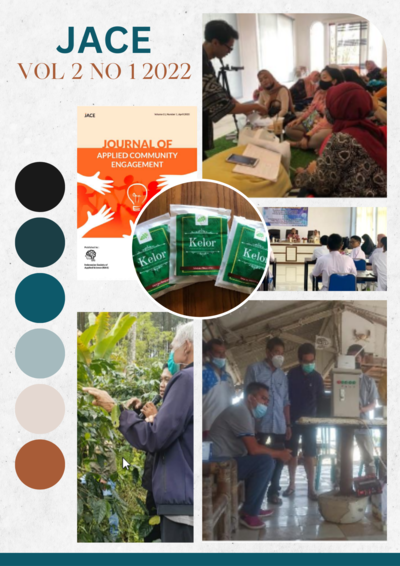 Copyright (c) 2022 Dita Anjani, Siti Robiah, Lala Ratu Khotimah, Hendri Hermawan Adinugraha
This work is licensed under a Creative Commons Attribution 4.0 International License.