Penempatan Pendeteksi Masker Untuk Pencegahan Penyebaran Covid di Kampus dan Pelabuhan
Daniel Sutopo Pamungkas

Politeknik Negeri Batam

Abdulah Sani

Politeknik Negeri Batam

Adytia Gautama

Politeknik Negeri Batam

Riska Analia

Politeknik Negeri Batam

Hasnira

Politeknik Negeri Batam

Nanta F Prebianto

Politeknik Negeri Batam

Zahira Rahmawati

Politeknik Negeri Batam

Bismar Siregar

Politeknik Negeri Batam

Maw'Izhah Al-Tsurayya

Politeknik Negeri Batam

Elsa Saragi

Politeknik Negeri Batam

Geri Yudiarta

Politeknik Negeri Batam
Keywords:
Covid-19; detection, masker
Abstract
At this time the world has been hit by the Covid-19 pandemic since 2019. The government advises the Indonesian people to follow the Health protocol. One of them is to wear a mask when we travel to public places. Some public places that are difficult to avoid include schools/campuses and ports. The people of the Riau Archipelago are very dependent on sea transportation modes. The movement of people is very massive in both places. Therefore, people are expected to always be disciplined in using masks in crowded places. To ensure and remind the public to always wear a mask is rather difficult. So we developed a mask detection device and stored it in public places. This tool leverages artificial intelligence technology with deep learning. This tool works very well, it can remind people who don't wear masks, even those who wear masks that aren't right.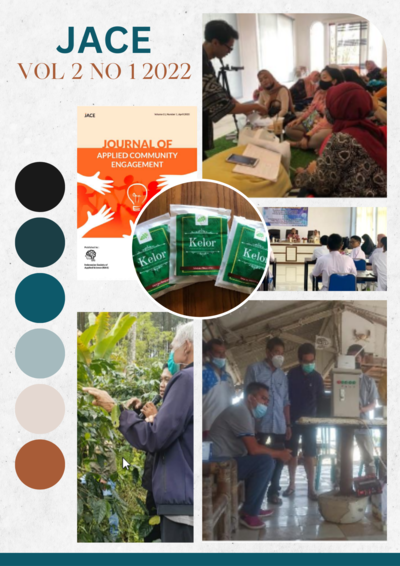 Copyright (c) 2022 Daniel Sutopo Pamungkas
This work is licensed under a Creative Commons Attribution 4.0 International License.