Pembuatan dan Pelatihan Tata Kelola Website Sekolah SMK "Dhuafa", Kota Padang
Keywords:
website, internet, technology, school, SMK Dhuafa
Abstract
The school website is currently a trend in the world of education and the website is getting attention, very good responses from various parties, both from education staff, students and the community. The school website is a website specifically intended for school agencies. This website can be used as a medium for students to find information about schools and as a means of supporting teaching and learning activities. Dhuafa Padang Vocational High School (SMK) is one of the vocational schools in Padang City that provides free education for its students. Currently, SMK Dhuafa Padang does not yet have a school website. Therefore, the implementing team carried out service by developing a school website and carrying out website governance training. The implementation of the service consists of two stages of activities, namely the creation of a school website for SMK Dhuafa Padang and the implementation of technical guidance on managing the school website. After the implementation of the service, SMK Dhuafa Padang already has a school website that can be a means of promoting the school for the community. The website can be accessed at https://smkdhuafapadang.sch.id.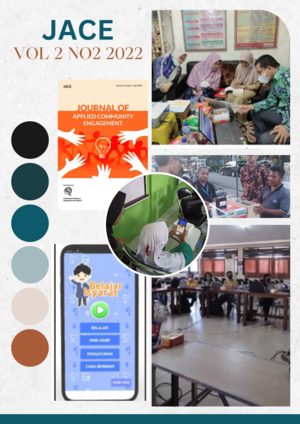 Copyright (c) 2022 Yuhefizar Yuhefizar, Indri Rahmayuni, Deddy Prayama
This work is licensed under a Creative Commons Attribution 4.0 International License.