Praktik Efektifitas Dan Efisiensi Dana Desa Untuk Pembangunan Desa Allang Kab. Maluku Tengah
Juliana Kesaulya

Jurusan Akuntansi, Politeknik Negeri Ambon

Boni P Behuku

Jurusan Akuntansi, Politeknik Negeri Ambon
Abstract
This study aims to determine the level of effectiveness and efficiency of village fund allocations in improving Allang village development. The tool used in this study uses the ratio of effectiveness and efficiency ratio. The results of this study indicate that the average level of effectiveness in Alang village of 91.57% is included in the effective category, but if you look at the use of village fund allocations in 2018 it is categorized as quite effective with a ratio of 79.23% due to a smaller income budget factor. of revenue realization. The level of efficiency tends to appear less efficient due to the spending relation factor being smaller than the revenue realization.
Keywords: effectiveness, efficiency, fund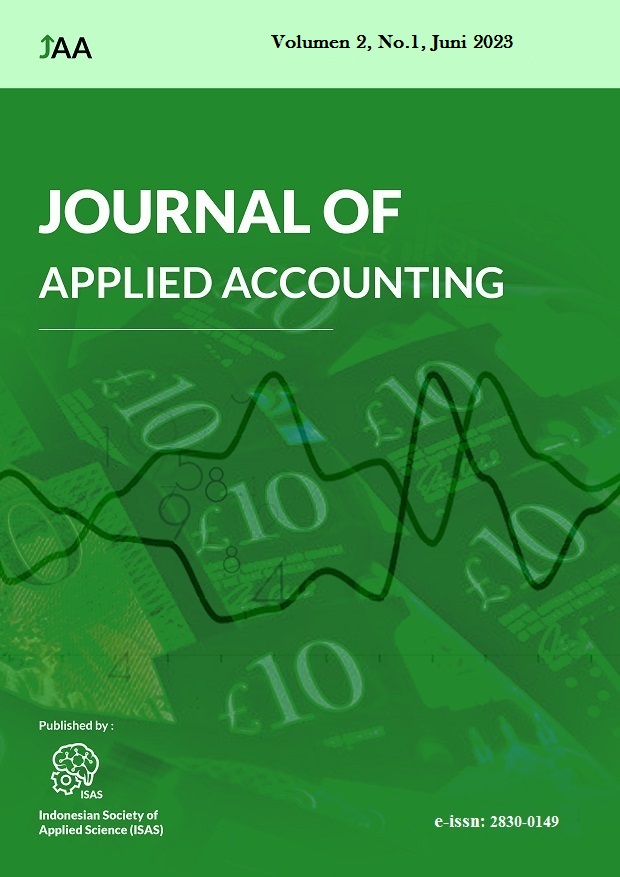 How to Cite
Kesaulya, J., & Behuku, B. P. (2023). Praktik Efektifitas Dan Efisiensi Dana Desa Untuk Pembangunan Desa Allang Kab. Maluku Tengah. Journal of Applied Accounting, 2(1), 11-16. https://doi.org/10.52158/jaa.v2i1.462
Copyright (c) 2023 Juliana Kesaulya, Boni P Behuku
This work is licensed under a Creative Commons Attribution 4.0 International License.