KINERJA PENGELOLAAN ANGGARAN PENDAPATAN DAN BELANJA DESA (APBDES) TAHUN 2020 DESA WERINAMA KECEMATAN WERINAMA KABUPATEN BULA SBT
Sri Astuti Musaid

Jurusan Akuntansi, Politeknik Negeri Ambon

Juliana Kesaulya

Jurusan Akuntansi, Politeknik Negeri Ambon

Fahrun Keliwooy

Jurusan Akuntansi, Politeknik Negeri Ambon
Abstract
The purpose of writing is to analyze the level of effectiveness and efficiency of village fund management in Werinama Village, Werinama District, Eastern Part of Bula Seram Regency. the ratio of effectiveness and efficiency based on Minister of Home Affairs Decree No. 690,900-327 in 1996. The results of this research show the average level of village fund management efficiency in Werinama Village, Werinama District, Bula District, East Seram District. of 96.43% which meets the effectiveness criteria, and the average efficiency level of 46.93% is meant in the very efficient category.
Keywords: Werinama Village Fund, Werinama District.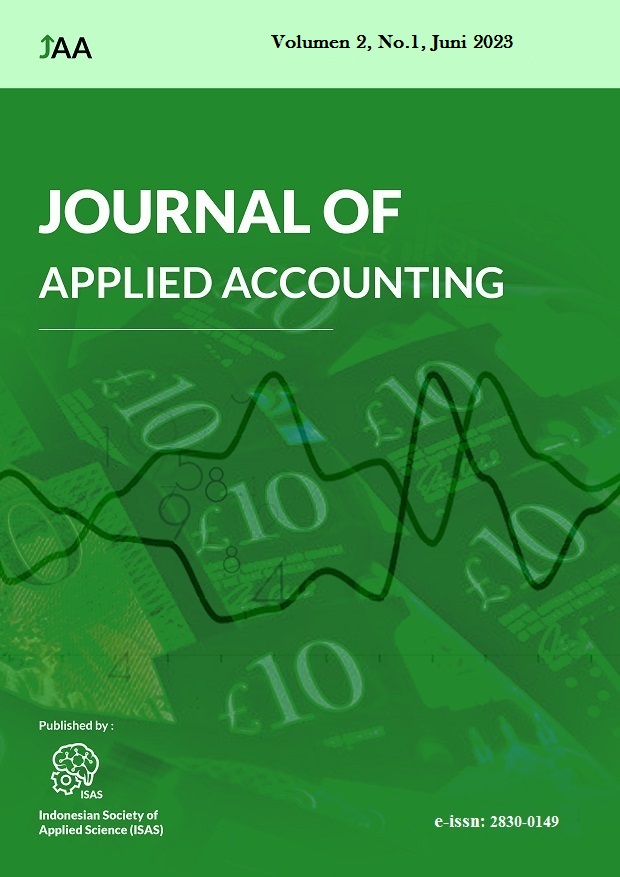 How to Cite
Musaid, S. A., Kesaulya, J., & Keliwooy , F. (2023). KINERJA PENGELOLAAN ANGGARAN PENDAPATAN DAN BELANJA DESA (APBDES) TAHUN 2020 DESA WERINAMA KECEMATAN WERINAMA KABUPATEN BULA SBT. Journal of Applied Accounting, 2(1), 30-33. https://doi.org/10.52158/jaa.v2i1.459
Copyright (c) 2023 Sri Astuti Musaid, Juliana Kesaulya, Fahrun Keliwooy
This work is licensed under a Creative Commons Attribution 4.0 International License.